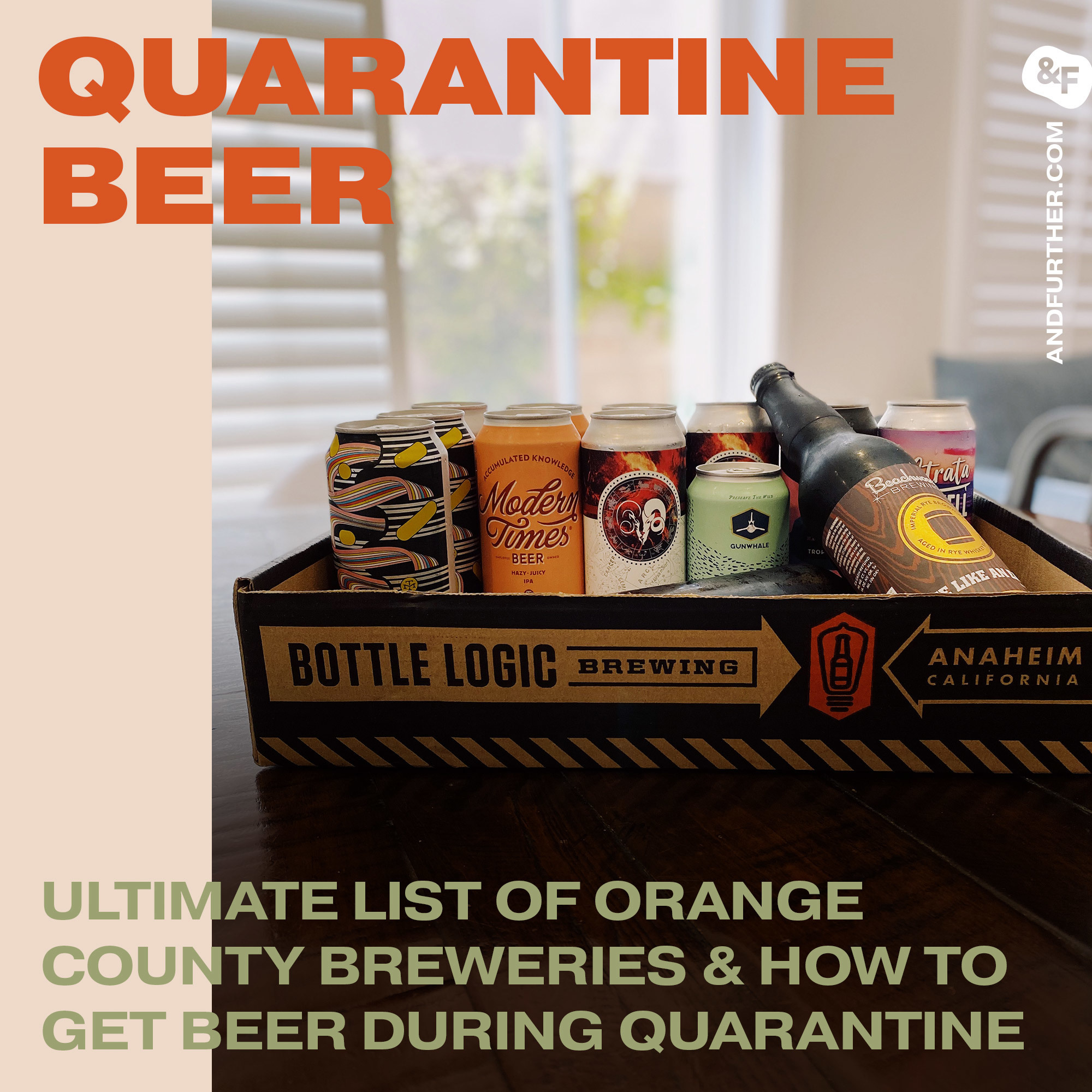 Beer wants your Business.
Even though you can't hang out in a tap house right now doesn't mean you can't drink good beer.
So, let's all support our local brewmasters, grab some beers to-go, and wave to each other from a respectable distance in our driveway.

First, here are a few things to keep in mind:
Always check-in with a brewery's social media and website first before you go. Make sure they have an online ordering process, that they are offering to-go beer, and check their hours prior to beginning your journey.

Some of these places listed below don't just offer beer, they also sell merchandise, food, and some even have, wait for it... hand sanitizer! Consider supporting them in additional ways.

While you're out and about remember:
If you feel sick, stay home.
Keep your distance.
Keep your hands clean.
Don't pick your nose.
Don't lick stuff
Wear a mask
And say a prayer, because germs and Jesus are everywhere.
Cheers!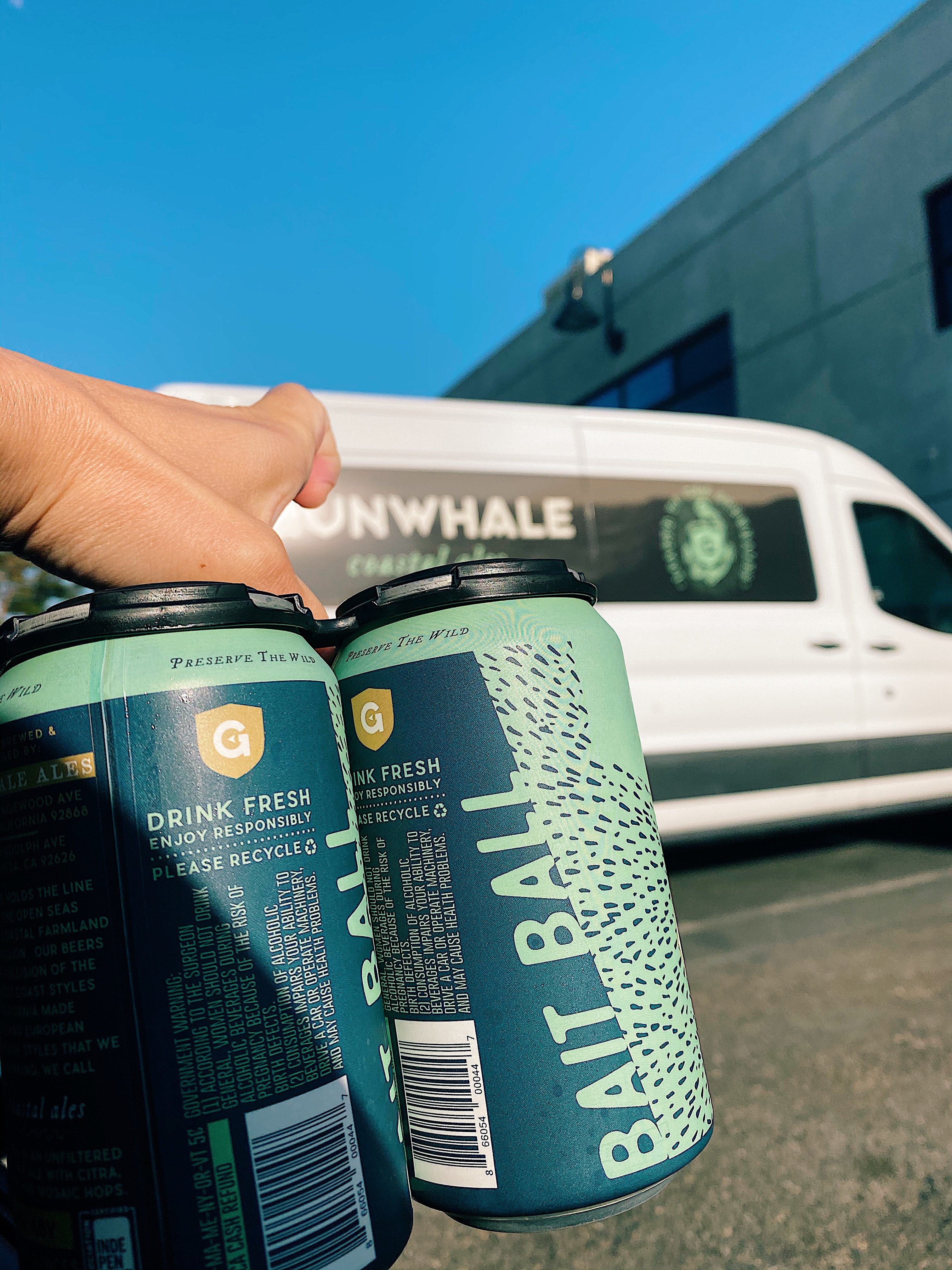 Huntington Beach/Seal Beach
Beachwood Brewing
Two locations: Seal Beach, Huntington Beach
Open Wednesday–Sunday
Order online and for pick-up or next day delivery. They also ship within California.
Four Sons Brewing
Huntington Beach
Curbside pick-up or free local delivery, place orders online. They also ship within California.
Riip Beer Co.
Huntington Beach
Check their facebook page for ordering info, call or text your beer order for pick-up or delivery
Huntington Beach Beer Co.
Temporarily closed
Costa Mesa/Newport
Helmsman Ale House
Newport Beach
Check instagram and facebook for info and updates
Only open weekends for food and beer needs, contactless service through email orders
BRC—Brewing Reserve of California
Costa Mesa
Crowlers available
Check website, order online or call ahead to have it ready for pick-up
Two locations: Costa Mesa and Orange
Drive-thru open daily check instagram for updates and hours
Gunwhale Ales
Costa Mesa
Order cans and crowlers online for pick-up or delivery
Salty Bear Brewing Co.
Costa Mesa
Crowler fills to-go, order online
Anaheim/Orange/Placentia/Fullerton
All-American Brew Works
Anaheim
They offer pick-up though roll-up door at the rear of their building.
See website for list of beers and hours, and call to place order
Anaheim Brewery
Anaheim
Order online for beer to-go
Asylum Brewing
Anaheim
Order online for local pick-up and delivery
Backstreet Brewery
Two locations: Anaheim and Irvine
Order online for pick-up or delivery
Ballast Point Brewing
Anaheim
Temporarily closed
Brewery X
Anaheim
Order online curbside pick-up is available Thursday-Sunday
pizza and beer

Brewheim
Anaheim
Order online for take out and delivery
Bottle Logic
Anaheim
Order beer online for pick-up
Check Twitter and Instagram for updates
Golden Road
Anaheim
To-go beer and food, also pantry essentials
Limited contact curbside pick-up and drive-thru
Legends Craft Brewery
Anaheim
Check instagram for updates
DM for to-go orders
Modern Times Leisuretown
Anaheim
Order online to schedule a pick-up time
They ship anywhere in California
BONUS: they roast and sell coffee

Nobel Ale Works
Anaheim
Order online to pick-up fresh custom orders of cans and crowlers
Phantom Ales
Anaheim
Order online for delivery
Unsung
Anaheim
Beer to-go or delivered within an 8-mile radius of their Anaheim tap room
They will ship within California
Chapman Crafted
Orange
Order online for pick-up or delivery
BONUS they roast and sell coffee

The Bruery +Offshoot+ Terreux
Placentia
Easy online orders delivered to your home
Stereo
Placentia
Order online for pick-up and delivery within a 6-mile radius and $4 delivery fee
Outdoor walk up tent and to-go and curbside delivery
Bootleggers Brewery
Two locations: Fullerton and Costa Mesa
Order online for pick-up or home delivery
Check website for delivery locations and ordering
Evans Brewing Co.
Fullerton
Open for food and beer to-go order online or call
Open Tuesday-Saturday
Santa Ana/Tustin/Irvine
Archaic Craft Brewery
Tustin
Call Centro Tustin to place to-go orders and growler fills
TAPS Brewery and Barrel Room
Tustin
Temporarily closed
Tustin Brewing Company
Tustin
Temporarily closed
Cismontane Brewing Co.
Santa Ana
Online ordering for Friday
Pick-up available
The Good Beer Company
Santa Ana
They offer curbside pick-up and ship within California
Network Brewery
Santa Ana
They offer pick-up or shipping of beer and hops for the home brewer
Bonus: they have hand sanitizer
Santa Ana River Brewing Company
Santa Ana
Check their Instagram for hours and info
Call to order for pick-up or delivery

Hangar 24 Craft Brewing
Irvine
Order beer online for curb-side pick-up or free local delivery

Left Coast Brewing
Irvine
Order craft spirits, cocktails, bbq food and beer
Bonus, They also have hand sanitizer
South County
GameCraft Brewing
Laguna Hills
Beer and food available for pick-up or delivery
BONUS: get some empanadas
Laguna Beach Beer Company
Two Locations: Laguna Beach and Rancho Santa Margarita
Takeout and delivery available, call or email your orders
Wednesday-Sunday kitchen is open, you can order from their full menu of food
Stadium Brewing
Aliso Viejo
Temporarily closed
Docent Brewing
San Juan Capistrano
Delivery and to-go orders
Text or email or use the Toast take out app
More info on their facebook page
Artifex Brewing Company
San Clemente
Order online and pick-up at tasting room
BONUS: they have chips and salsa
Left Coast Brewing
San Clemente
Friday beer deliveries 10 miles from San Clemente location
Lost Winds
San Clemente
Order online for delivery or pick-up
Check with Instagram and Facebook for updates
Pizza Port
San Clemente
Order online food and beer to-go
Bottle Shops/Tap Houses/etc.
Here are some of our favorite non-breweries that serve outstanding beer and other delightful offerings.
Hollingshead Deli
Orange
Sandwiches to-go, bottled beer/cans to-go and growlers filled
Call to order or use postmates for delivery
Provisions Deli and Bottle Shop
Orange
Order food and beer online for pick up
Native Son Alehouse
Santa Ana
Open Mon-Sat for fills of any bottle you bring in
DM them for orders

Bradley's Fine Wine and Spirits
Tustin
Check Facebook for what's available and updates

Windsor Home Brew Supply
Costa Mesa
Contactless beer delivery from their Costa Mesa location

First Class Pizza Woodbury
Irvine
Take out and delivery orders
Order food on line, but call for beer
Offer contactless delivery
The Brewhouse
San Juan Capistrano
Open for bottles, cans and bowlers to-go
Wednesday, Friday and Saturday


Say hey in the comments section or let us know if we missed something.
Cheers!